Gilad Productions LTD
Producer of workout DVDs for all levels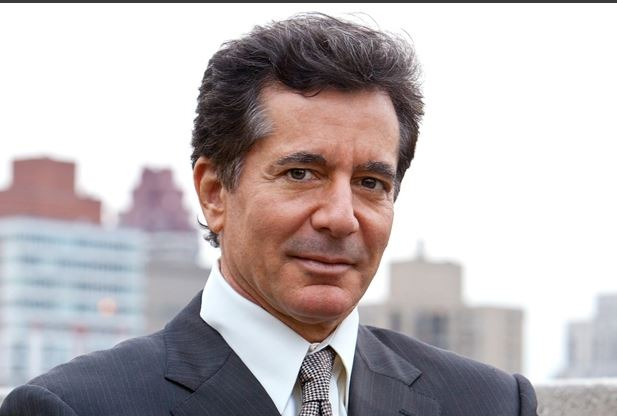 Gilad Janklowicz is one of the world's most popular fitness personalities. As a pioneer in the fitness industry he has helped millions to stay fit with his popular TV fitness shows 'Bodies in Motion', 'Basic Training the Workout' and 'Total Body Sculpt with Gilad' and with his gold and platinum instructional home fitness dvds and videos.
Filmed on location in the beautiful Hawaiian Islands, 'Bodies in Motion', is a half-hour aerobic and toning workout show, which launched in 1983. It w as the first fitness show to air on ESPN, where it enjoyed an eleven-year run from 1985 to 1996. From 1996 to 2002 the show aired on Fox Sports and on The Health Network. As of 2002 the show has been airing on Discovery's new fitness channel Fit TV. Currently the show is the longest running fitness show in the US. 'Bodies in Motion' won Cable Magazine's 'People's Choice Award' for best health and fitness show every year the category was offered. The show aired in over 80 countries and was chosen as the #1 TV fitness program in the world by Self Magazine. In a viewers poll conducted by FitTV Gilad won the title of 'Fitness Instructor of the Year' for the years 2004, 2005, 2006 and 2007.
'Total Body Sculpt with Gilad' is Gilad's newest fitness show that began airing on Fit TV in January of 2005. It was created for FitTV to complement the existing 'Bodies in Motion' show and give the viewers a dynamic new concept in fitness that focuses on sculpting exercises and strength training. Forty shows have been taped to date. Gilad also created an exercise program for ESPN entitled, 'Basic Training the Workout', a boot camp style training program hosted by his sister, Ada. The program debuted in 1988 and aired for 5 years.
Most of Gilad's life has been devoted to fitness since his high school days where he excelled in track and field. He eventually became a record holding decathlon athlete in Israel and a fitness officer in the military. Later, as an Olympic hopeful in 1980, he trained and competed alongside some of the best athletes in the world. Gilad was inducted into the Jewish Sports Hall of Fame in 1991.
After an achilles injury shattered his Olympic dreams, Gilad enrolled at the UCLA film school and began instructing fitness classes in some of Los Angeles's top studios and fitness facilities where he built a strong following and trained some of the worlds best known celebrities. Fitness personalities such as Arnold Schwarzeneger, Jack La Lanne and quarterback Joe Thiesman all trained with Gilad and appeared on his television program 'Bodies in Motion'.
Gilad has been featured in myriad print publications including; Allure, Elle, Fitness, GQ, Longevity, Muscle and Fitness Magazine, Shape Magazine, Men's Fitness, People Magazine, Sports Illustrated, USA Today, New York Times, Entertainment Weekly, Glamour and much more. His television appearances include; Regis & Kathy Lee, Sally Jesse Raphael, Joan Rivers, The Leeza Show, The Home Show, Geraldo, Good Day New York, QVC and The Home Shopping Network.
Gilad has done National promotional campaigns for LA Gear athletic foot wear, for Ocean Spray juice drinks and was the spokesperson for the Crystal Light National Aerobic Championship for two years. 'Bodies in Motion' and Gilad have been featured in various feature films including Rob Reiner's 'North' starring Bruce Willis and Elijah Wood, 'Ruthless People' with Bette Midler and 'In Country' also starring Bruce Willis. In 1993 Gilad created an in flight video for TWA that was used on transatlantic flights.
In 1997, Gilad co-created a cross training exercise machine known as Timeworks. It became the third top grossing infomercial of 1998.
To date, Gilad has generated over 22 top-rated instructional videos, which received accolades and endorsements from Billboard Magazine to Consumer Reports.
Staying on the edge of the latest fitness trends, Gilad launched the Quick Fit System, a series of seven complete fitness workouts along with a healthy eating plan, and interactive member's web site that blends the latest fitness techniques into one easy to follow system geared for fast results. The system has become a best seller.
Gilad's latest creation "Ultimate Body Sculpt Series" is based on the hugely popular FitTV series "Total Body Sculpt". In August of 2006 he released three fitness DVDs in this series. They quickly became his new best sellers. In 2007 Gilad added another fitness DVD to this series; "Elite Forces". Gilad and a group of Navy Seals, Marines and civilians join forces in this action-packed, high-energy workout.
In March of 2007 Gilad was inducted into the National Fitness Hall of Fame.
More
In September on 2007 Gilad released 3 new fitness DVDs from his Total Body Sculpt Series as seen on FiTV.
In january of 2008 Gilad released Gilad's Express Workouts which was an instant hit and quickly became a best seller.